Due to the ongoing Covid Pandemic our meetings are as follows

Sunday at 10am -
Prayer Time


Sunday at 10.30am -
Worship Service,
This is our main gathering of the week. We enjoy contemporary worship, communion, a relevant message, regular ministry times and great fellowship.


Sunday morning service is currently live-streamed to the church
Facebook
page.


Monday at 6pm -
The Grub Hub is there for anyone who would like to come and get some soup and bread, tea and coffee. As well as free soup there is always a listening ear.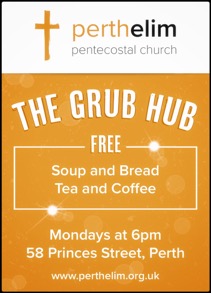 Tuesday at 12 noon -
Prayer

Wednesday at 7pm -
Worship and Intercession

Sunday at 10.30am -
Youth Group