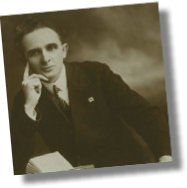 Elim was founded in 1915 by George Jeffreys and a group of friends, known as the Elim Evangelistic Band. They preached, started churches and witnessed a move of God that was characterised by miraculous healings and an explosion in the number of people becoming Christians.
The founders wanted the name of their new Movement to express their vision and values, and so chose 'Elim', the name of an oasis in the Bible that the people of Israel discovered as they wandered through the desert. It provided shade and refreshment to all who encountered it.
Today, there are over 550 Elim congregations in the UK and Ireland and we are also linked to over 9,000 in other countries. With additional missions work in over 40 countries around the world.